Written by Dr Jim Millen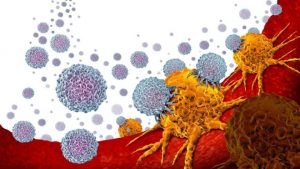 In these unprecedented times the life sciences sector is rightly focused on finding a vaccine against COVID-19.  It is estimated that it will take 12 to 18 months before an effective vaccine can be developed and manufactured.  In the meantime, health providers are focusing on managing the immediate crisis by delaying treatment of other less-urgent and non-coronavirus cases. But what challenges does this pose for cancer drug treatment and development?
The burden of cancer hasn't gone away
It is easy to forget in times like these that, in the UK, over 370,000 new cancer cases are diagnosed and around 160,000 people die from the disease annually (or around 450 every single day to put in perspective with the current epidemic).  In addition, the cost of cancer care in the UK alone is estimated to be over £15bn annually.
In today's climate, clinicians need to balance the risk of treating cancer patients against the risk of them contracting COVID-19.  For example, the immunosuppressive effect of chemotherapies means that patients on these therapies are more likely to become severely ill if they contract COVID-19, and many centres have taken the view that it is safer for patients to remain untreated until the immediate threat has reduced.   There is concern however that this could mean some patients missing out on life-extending therapies and it will certainly mean a backlog of undiagnosed and untreated cancers.
More than ever, this dilemma highlights the value of work that is currently being carried out in cancer drug development and the importance of continuing these efforts despite the immediate crisis.
Four key developments in our sector
Here at Physiomics we are keeping up the fight against cancer.  Our work in computational modelling to support cancer drug discovery and development continues and remote working is already something we have been practising for years.  Below we highlight the five key developments in the sector that are shaping our work.
Immunotherapies use a patient's own immune system to fight cancer.  These drugs are often administered in combination with chemotherapies, irradiation or other immune-oncology drugs. Physiomics is able to model combination therapies to predict the dosing (how much drug) and scheduling (when drugs are given) that gives the highest level of tumour shrinkage and/or time to regrowth (because it's not just about shrinking tumour but keeping them shrunk).  A high level description of our immuno-oncology approach can be found in a recent presentation at the BioTrinity 2020 conference.
Personalised medicine is a move away from a one-size-fits-all approach to cancer treatment, where targeted therapies are used to achieve the best outcomes in the management of individual patients based on their genetic makeup and/or their metabolic response. At present we are developing our first personalised oncology tool, intended for use in personalising the dose of docetaxel in late-stage prostate cancer patients. The tool harnesses AI learning and big data to identify key factors linking dose, toxicity and efficacy and is the subject of a recent National Institute of Health Research (NIHR) award.
Big data from pre-clinical and clinical trials is increasingly being used to inform cancer drug discovery and development.  The richness of information that comes from these sources enables more sophisticated computer modelling to identify drug targets and support the development of cancer drugs.  Physiomics has become expert in knowing where to look for this data, as well as in extracting, digitising, modelling and interpreting.
Cost of cancer treatment to individuals and healthcare systems continues to increase leading to difficult resource allocation decisions.  Physiomics has been able to use its Virtual Tumour™ technology to help clients make smarter decisions about drug development, saving them money and using their valuable resources more efficiently.
Over the coming months we will look at each of these topics individually and explain in greater detail how we are involved, and the opportunities and challenges they present to us and the sector as a whole.